Underfloor Grain Store Ventilation system
Unique easy install ventilation system
Designed in house, the S&G Wooldridge Ltd the innovative grain floor aeration system can be easily installed in new floors, and also as retrofit to existing floors. 6" semi rigid plastic drainage pipes are embedded in concrete and connected to removeable grills in embedded frames.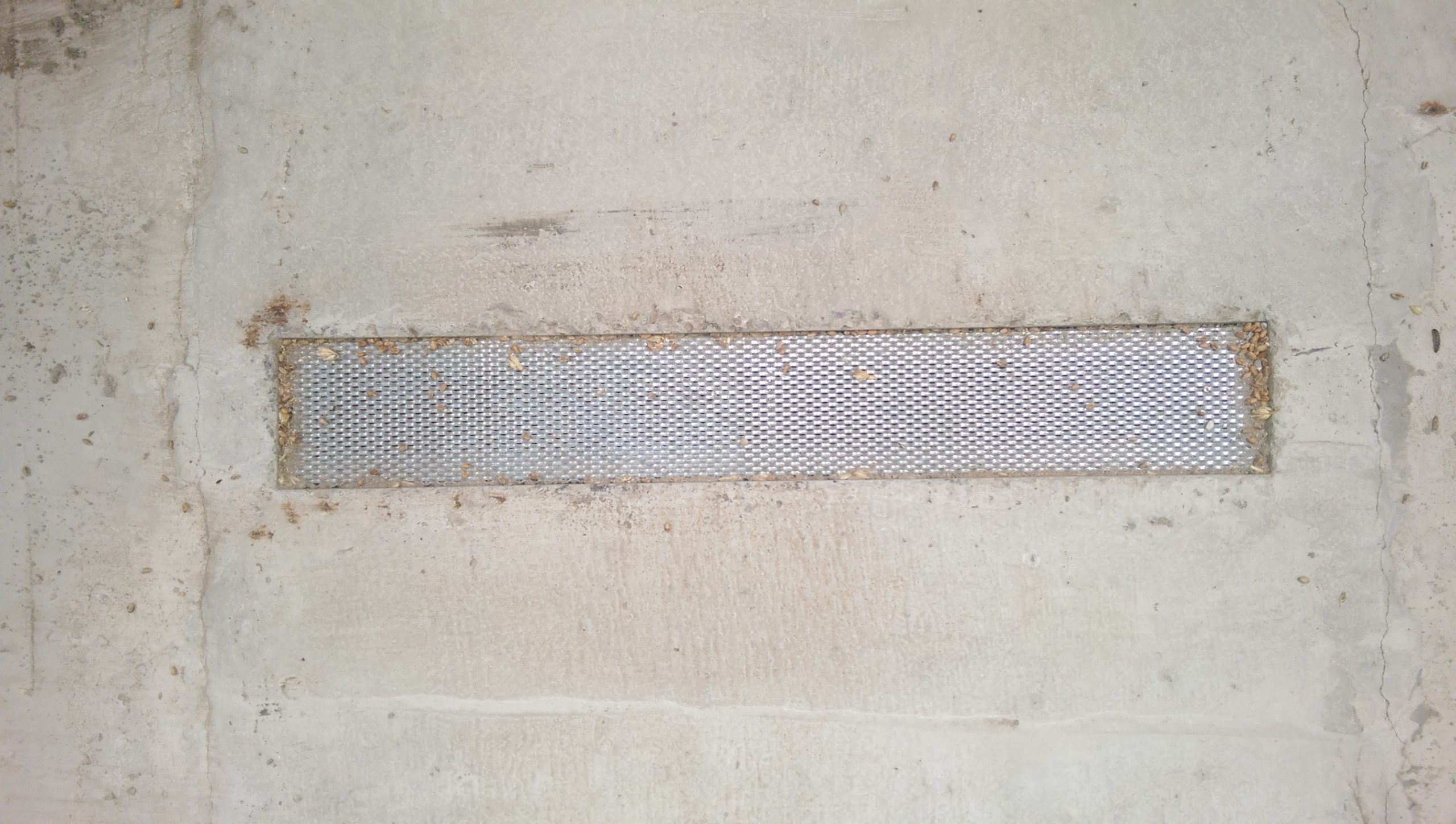 Steel molds are used to create the void between the pipe and grill. Tests over 5 seasons show cooling of grain to be effective and even across the floor. This is due to careful design of airflow and pressure drops throughout the system.
For aeration, 3 meter spacing is typically used, but larger pipes and closer spacing can be used to get more air volume. Grills can be transverse mounted for new floors or longitudinal for retrofit, using less concrete.
The concrete floor cutters and molds can be hired from S&G Wooldridge Ltd. The embedded frames and grills and molds are manufactured in house in our engineering department.
Farm labour can be used if available to create a cost effective underfloor aeration system.
Spans up to 12 meters are used which can be fed from the side by outdoor fans , or from a central tunnel giving up to 24 meter span. Simple wooden central tunnels can easily be removed in sections to leave a clear floor space if required.
Installing into existing concrete floor using our fabricated molds and frames.